N2B-patch Final Symposium on 17 June 2021
We would like to invite you to our virtual N2B-patch final Project Symposium, that takes place on 17 June 2021 from 10:00 to 16:00 CEST.
N2B-patch stands for Nose to Brain Delivery of Antibodies via the Olfactory Region for the Treatment of Multiple Sclerosis Using Novel Multifunctional Biomaterials Combined with a Medical Device. It is an EU funded research project, which started in January 2017 and will end in June this year.
11 partners from 8 countries joined their forces and developed a drug delivery system that is practical and minimally invasive and applies innovative APIs directly from the Nose to the Brain bypassing the blood-brain-barrier.
In our final project symposium, we will present the projects' main results and would like to get in touch with you during our breakout sessions.
The Symposium will start with an introduction into neurodegeneration as well as Multiple Sclerosis by our project partners Andrew Chan (Inselspital, University of Bern) as well as Filipa Monteiro (SPEM). Ozlem Cangar (European Commission) will continue and give a short overview about EU policy related to biomaterials and future funding options within the Horizon Europe programme. Carmen Gruber-Traub (Fraunhofer IGB) will provide an introduction into the N2B-patch project, followed by our project partners giving an overview on the central outcomes of our research efforts, focusing on hydrogel, particles, computational modelling, proof-of-concept studies as well as the application device.
The Symposium will end with 3 parallel breakout sessions, where you can discuss with our experts on scientific advances, regulatory affairs and business opportunties.
Join our N2B-patch final symposium. We look forward to welcoming you!
Further information for download
Before you can participate in the individual meetings and presentations, we ask you to register as a participant in advance. We look forward to your participation and a successful event.
Welcome
Matt Burton, JensonR+ Limited &
Carmen Gruber-Traub, Fraunhofer IGB, Coordinator N2B-patch
Setting the scene

I. Neurodegeneration: Time to heal our brains
Andrew Chan, Inselspital, University of Bern

II. New healthcare solutions – a life changer in the daily lives of people living with MS
Filipa Monteiro, SPEM

Q&A
Matt Burton, JensonR+ Limited
Policy Perspective - Funding options under Horizon Europe
Ozlem Cangar, European Commission

Q&A
Matt Burton, JensonR+ Limited
N2B-patch - A platform technology for neuronal diseases

N2B-patch overview and concept
Carmen Gruber-Traub, Fraunhofer IGB

N2B-patch results

I. Hydrogel
Martin Pravda, Contipro

II. Particles
Lena Marie Spindler, Fraunhofer IGB &
Emre Türeli, MyBiotech

III. Computational Modelling
Costas Kiparissides, CERTH

IV. Proof-of-Concept & Application device
Katharina Zimmermann, HBC &
Vincent Pernet, Inselspital, University of Bern &
Rolf Pfäffle, Beiter

Q&A
Matt Burton, JensonR+ Limited
Scientific Advances - Learn about the 'state of the art'
Carmen Gruber-Traub, Fraunhofer IGB &
Katharina Zimmermann, HBC
Regulatory Affairs
Melanie Joy, JensonR+ Limited
Business Opportunities - Exploitation of our project results
Martin Pecanka, LGI Consulting &
Matt Burton, JensonR+ Limited
Final Q&A
Wrap up of the event
Matt Burton, JensonR+ Limited &
Carmen Gruber-Traub, Fraunhofer IGB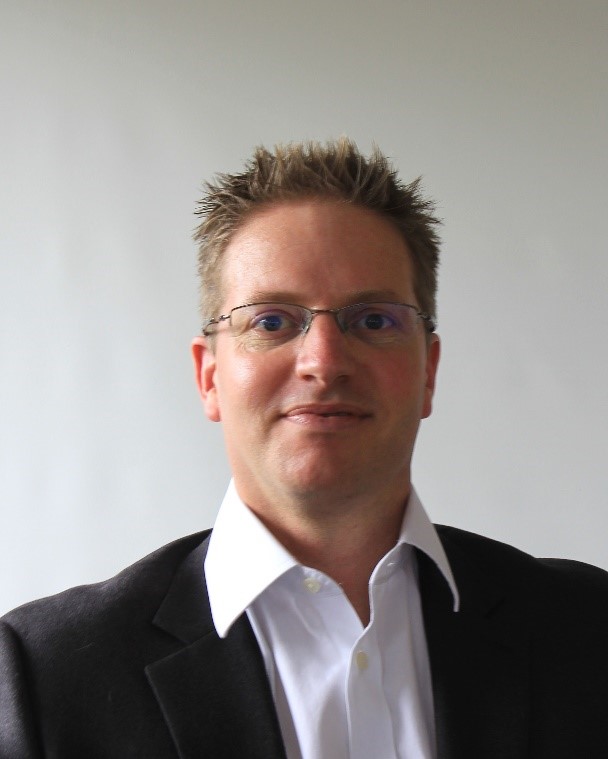 Matt is a QA/RA professional with over 25 years of experience in the pharma sector. His expertise encompasses development, manufacture, distribution, QA and regulatory affairs activities across multiple dosage forms, devices and borderline products.
Matt leads the medical device function at JensonR+ Limited and he is a MHRA-registered Responsible Person (RP) for GDP, a member of TOPRA and he provides UKRP (devices) services for Ex-UK legal manufacturers.
Matt provides technical writing, strategic advice, due diligence/gap analysis and he authors medical device technical documentation (EU and UK MDR) as well as acting as a regulatory expert for authority interactions. He is a lead auditor (GxP, ISO) and he also builds and maintains Quality Management Systems according to legal requirements. He likes writing and presenting bespoke medical device training courses as well as being a presenter at industry events.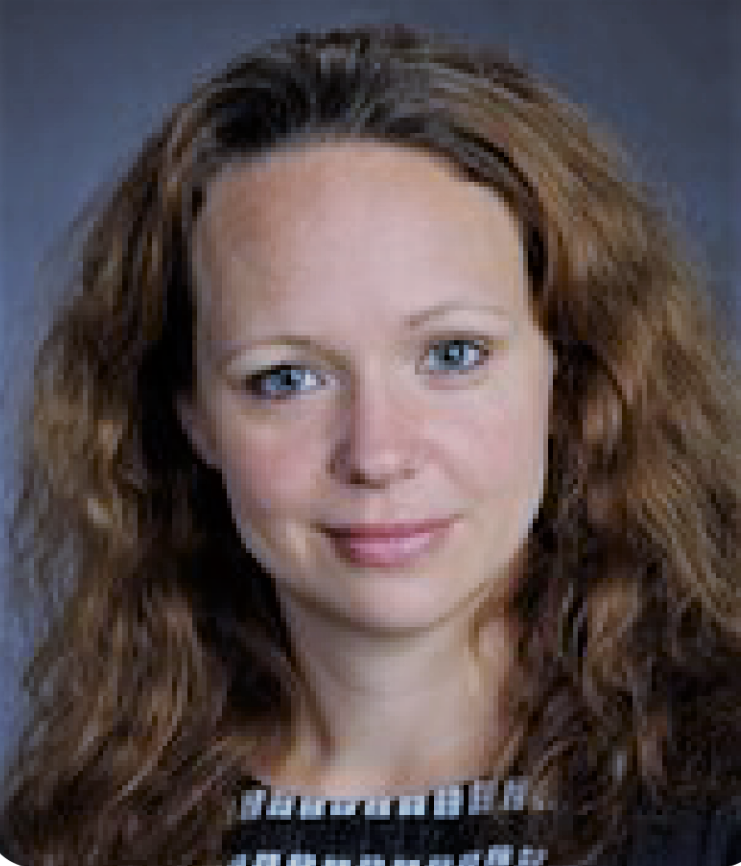 Ozlem Cangar (Commission)
Ozlem has graduated from her Masters in Bioengineering, Department of Biosystems from the University of Leuven in 2004. After her Masters, she continued to her PHD in the same Department. Her Masters and PhD thesis both dealt with predictive modelling and process control of bioresponses. During her PhD., she followed a second Masters in European Studies. After finalizing her PhD, in 2011, she worked for a consultancy company in managing EU R&D projects. Following that she worked for IMEC, a Research Institute in Nanoelectronics in Leuven, for about almost 8 years as a Project Manager. Her specialisation was in smart nano-electronic components/systems and ICT. Subsequently she worked almost 2 years for European Commission's Directorate General Research and Innovation as a Policy/Project Officer in nanotechnology. Currently she's working as a Project Manager in the Health and Digital Executive Agency (HaDEA) of the European Commission.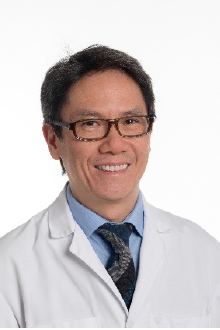 Professor Chan is Head of the Medical Division Neuro, Inselspital, University Hospital of Bern. After studying medicine and obtaining a doctorate at the University of Hamburg, Professor Chan completed his specialist training at the University of Würzburg and continued his professional development as Senior Physician at the Universities of Göttingen and Bochum.
Professor Chan has published widely in the field of MS, including papers on molecular markers of disease progression and risk of immunotherapy, treatment optimisation and patient monitoring. He has been the Principal Investigator for several clinical studies in MS. He has also been involved in the development of national treatment guidelines. Professor Chan serves as board member for several societies, as associate editor for the European journal of neurology and as reviewer for different journals and research organizations.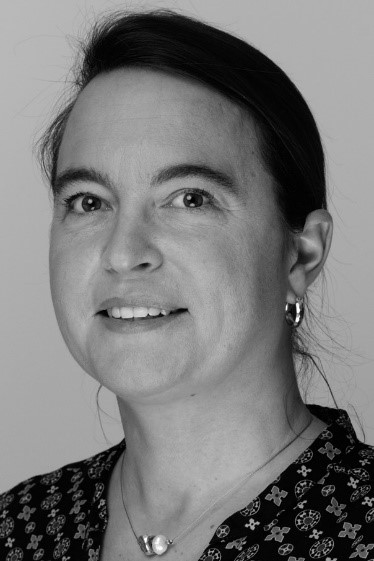 Carmen Gruber-Traub is an internationally recognized project manager and scientist at the Fraunhofer IGB in Stuttgart with more than 19 years of professional experience in applied research. She already worked in several funded projects and is the project coordinator of the EU funded projects N2B-patch and the Bio2Brain Marie-Skłodowska-Curie training network .She holds a PhD degree in Chemistry from the Karlsruhe Institute of Technology, Karlsruhe, Germany. Her main topics are: particle-based formulation, (bio-) polymer modification as well as polymer, particle and surface characterization.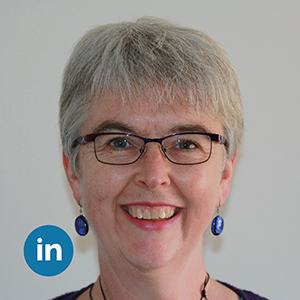 Melanie is a pharmaceutical industry professional with more than 24 years of international regulatory affairs experience in OTC and prescription pharmaceuticals.
Prior to becoming a consultant, Melanie gained extensive experience within large multinational organisations, small development companies and clinical trials organisations preparing submissions to support initial and post-marketing applications in the EU, US and other global territories.
Melanie worked as an analyst prior to entering the field of regulatory affairs.
Melanie currently prepares dossier modules, manages submission procedures and coordinates preparation of scientific advice packages for clients.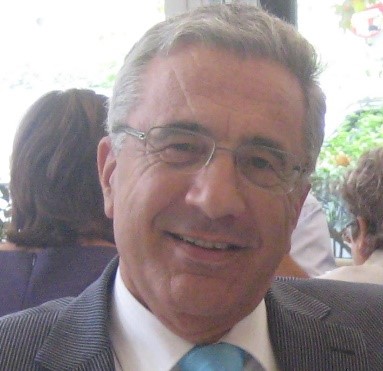 Dr. Costas Kiparissides is an Emeritus Professor of Chemical Engineering at Aristotle University of Thessaloniki (AUTH) since 1981 and Director of Laboratory of Polymer Reaction Engineering since 1985. He served as Director of the Chemical Process Engineering Research Institute-CPERI (2001-2006) and Director of the Centre for Research and Technology Hellas-CERTH (2005-2010). He has published over 240 scientific papers in refereed journals, 500 conference papers and 20 books and reports. His published work has received more than 10,000 citations (h-index: 56). He has been awarded more than 100 National, industrial and EU research grants.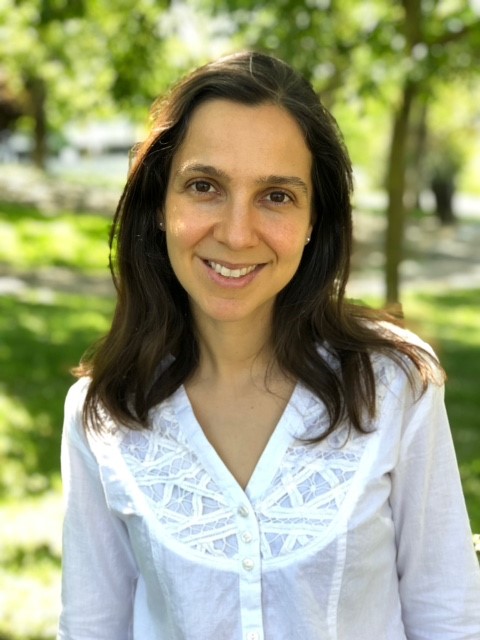 Filipa is an Active MSer, proud mum of a 5-year old boy. She was diagnosed 4,5 years ago. Since then she has been studying, learning and advocating for awareness, rights, and quality of life for all MSers. She has been engaged as a Board member of the Portuguese MS Society SPEM (Sociedade Portuguesa de Esclerose Multipla) and as a Patient Advocate with EMSP, EMSP Young people's network and Shift.MS. She has contributed in several international patient meetings, workshops, conferences and advisory boards for pharmaceutical companies as a patient representative.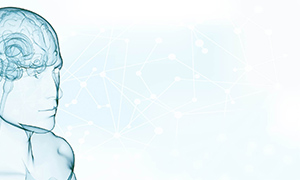 Martin Pecanka is a Senior Consultant at LGI (Sustainable Innovation) with more than 10 years of experience in project management and innovation strategy. He is in charge of animating discussions related to the exploitation of results generated by R&D collaborative projects and liaise with project stakeholders.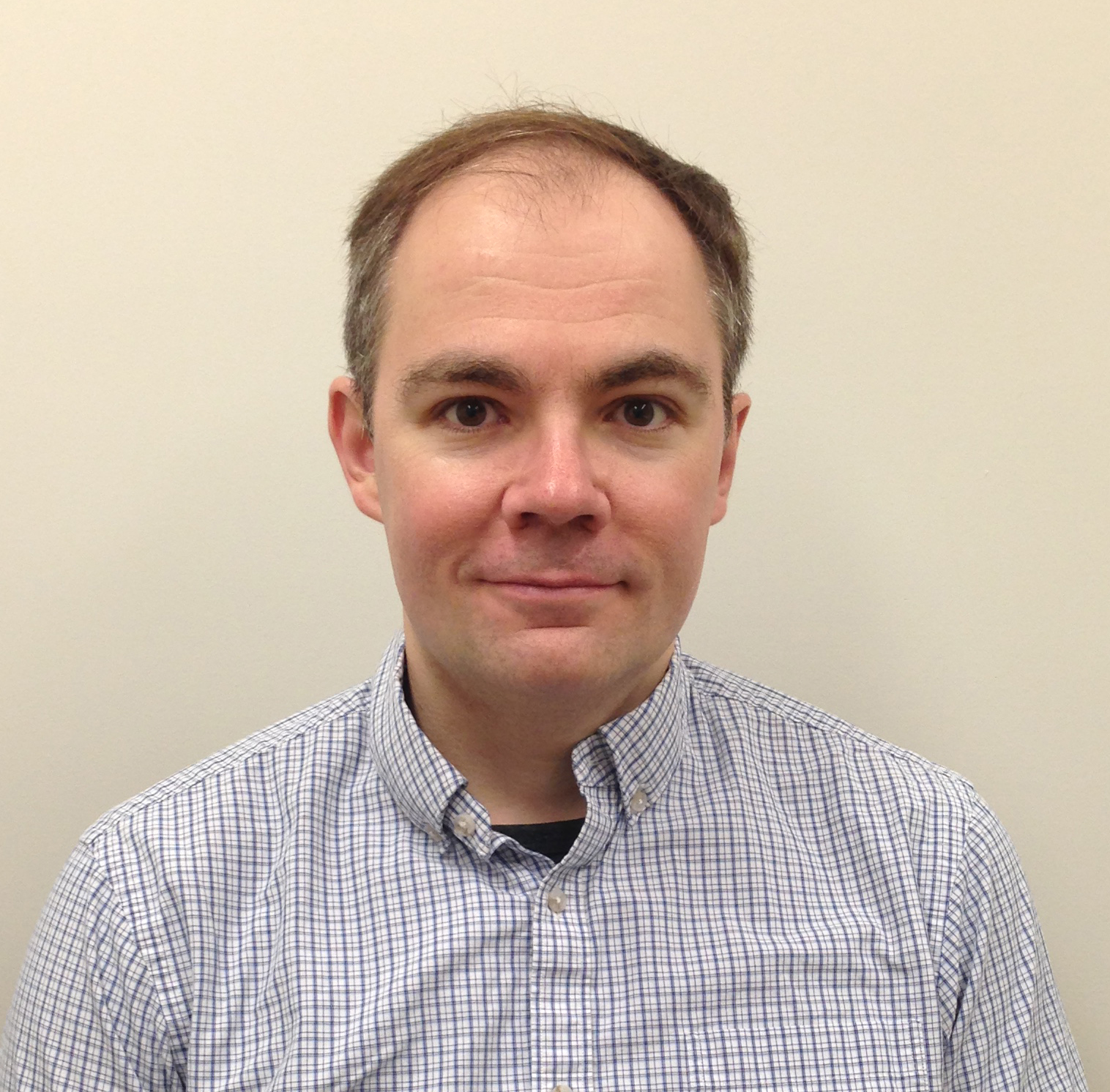 Dr. Vincent Pernet is a Research Group Leader at the department of Neurology of Bern University Hospital and Adjunct Professor at the Université Laval in Canada. He did a PhD in Neuroscience at the department of Pathology and Cell Biology of the University of Montreal, Canada, before joining the laboratory of Prof. Martin Schwab as a postdoctoral fellow and junior group leader at the Brain research Institute of Zurich. There, he explored cell plasticity mechanisms in the developing and injured central nervous system. Dr. Pernet was then appointed Associate Professor in Canada where his laboratory tested new approaches based on therapeutic antibodies and viral vectors to promote functional recovery of injured neurons. His current research interests are focused on the design of treatments for neurodegenerative diseases such as multiple sclerosis in preclinical animal models.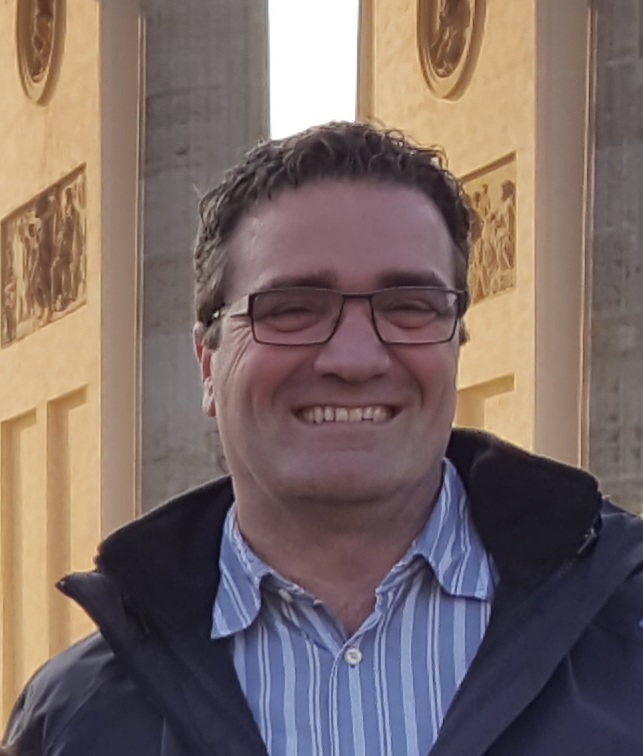 Mr. Rolf Pfäffle is a trained toolmaker and has also trained in machine operation, machine programming, measurement technology and construction.
He has over 35 years of professional experience, including 5 years of practical experience as a toolmaker, 10 years as a CNC programmer, 10 years as a measurement technician and 15 years as a design engineer.
In the last 5 Years his focus was in research and development, using 3D print and CAD Design technology.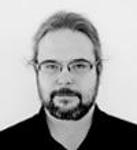 Martin Pravda works as a researcher in Contipro for thirteen years.
He is leader of the Regenerative medicine research group.
His expertise is development of new biomaterials based on chemically modified hyaluronan and hyaluronan based hydrogels.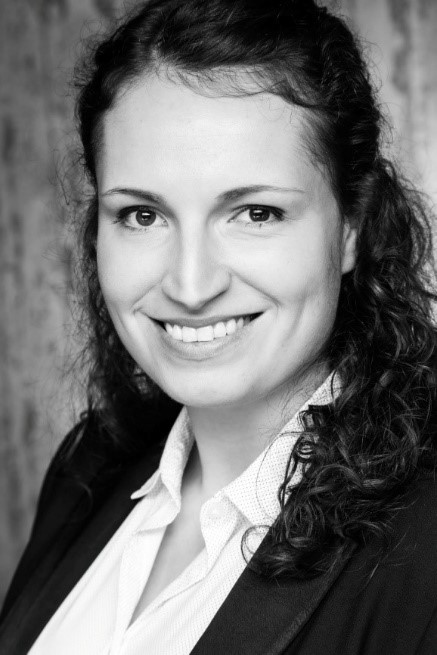 Lena Marie Spindler is Head of the Particle Technology and Formulation Laboratory at the Fraunhofer IGB in Stuttgart, as well as a PhD candidate at the Institute of Interfacial Process Engineering and Plasma Technology IGVP at the University of Stuttgart. She studied biotechnology with additional qualifications in nanotechnology, biopolymers, and medical technology. She holds the honor of a PhD scholarship from the Studienstiftung des Deutschen Volkes and is focusing on the formulation of biomacromolecules, particle characterization, and application, as well as controlled release phenomena of drug delivery systems during her thesis since 2018.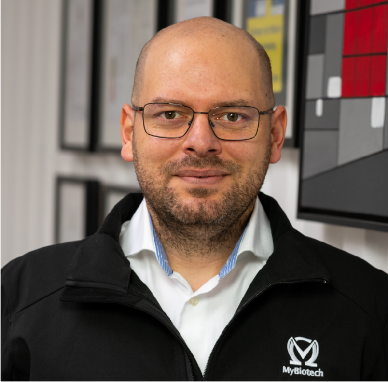 Emre is the CSO of MyBiotech. He holds a PhD degree in Pharmaceutical Technology from Johannes Gutenberg University in Mainz, Germany. He is an internationally recognized scientist with more than 15 years of international research and development experience, as well as executive management experience in the pharmaceutical industry. He was the CEO and co-founder of former MJR Pharmjet. He has held management positions in various pharmaceutical companies. His expertise is on drug delivery systems, nanoparticle development and production method development in pharmaceutical industrial environment with strong focus on GMP compliance.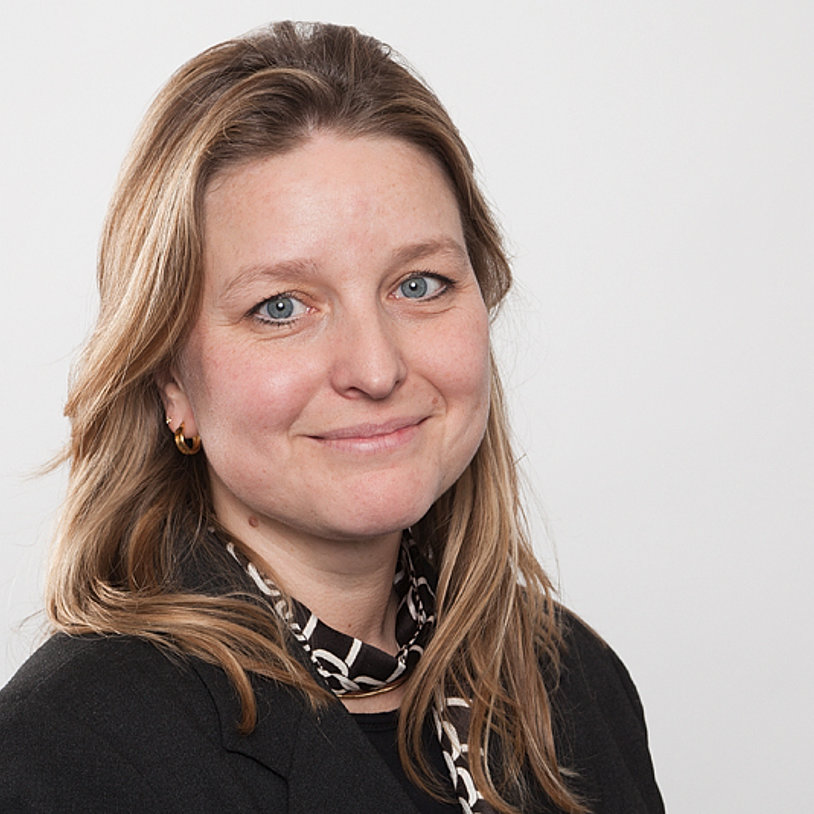 Prof. Katharina Zimmermann
Prof. Dr. Katharina Schindowski Zimmermann worked more than 6 years in R&D in Pharmaceutical industry (Sanofi, Quintiles, Boehringer Ingelheim). She has more than 18 years experience in CNS research and development of therapeutic antibodies with a strong focus on Alzheimer's disease (AD). In 2003 she received a Marie-Curie industry host fellowship from the European Commission and developed with Aventis/Sanofi a very well-known AD animal model the Thy-Tau22 mice. With a grant from the Deutsche Forschunggemeinschaft (DFG) she set-up and led a junior research group at the Inserm in Lille/France. In 2008 she developed with Boehringer Ingelheim (Biberach/Germany) an immunotherapy for AD. In 2010 she was appointed as full professor for Molecular Pharmacology and Biochemistry at Biberach University/Germany.
IT Support will be provided on 17 June from 9:30 CEST on via:
E-Mail:

This email address is being protected from spambots. You need JavaScript enabled to view it.



Phone: 0711 970 4165